What Happens When Term Life Insurance Ends?
Term life insurance is temporary life insurance that lasts for a specific period of time. Most common are term lengths of 10 or 20 years, but depending on the insurance company, terms of anywhere from one to 40 years may apply, or your policy may last until you reach a specific age, such as 65 or 100. But what happens when the term ends? You may have several different options, depending on the policy.
Renewal and Automatic Renewal
Most term life insurance policies will automatically renew at the end of the term if no other action is taken ahead of time. If you're looking to continue with the same amount of coverage, renewal may seem like an easy solution, but it's important to understand exactly what a term life insurance renewal entails.
Many people initially opt for term life insurance because premiums are relatively low, due to the simple fact that coverage only lasts for a specific period of time. When you first apply for a life insurance policy, you will likely have to answer some medical questions or even have medical testing done. This is to evaluate your insurability, and your premium rate is set based on your age, health, gender, and lifestyle. When a term policy renews, proof of insurability is not required, and your coverage will automatically be continued for the specified term. The important point to understand here is that, in lieu of requiring clients to provide proof of good health and insurability, the insurance company will increase the renewal premium significantly. If your health has deteriorated since you first purchased the policy, the renewal premiums might be the same or even less than they would be if you were to apply for a new policy – in this case, renewal is probably your best bet. However, if you're in good health, renewing a term policy will likely be substantially more expensive than replacing the policy, which we will discuss next.
Replacement
If your insurance needs have not changed and you'd like to continue with the same amount of coverage for the same length of time, another option is to replace the existing term policy with a new one.
As we mentioned previously, if you're in good health, it will likely be much more cost-effective for you to apply for a new policy rather than to accept the automatic renewal premiums of your existing term policy. You may be required to answer medical questions or undergo medical testing if you decide to go this route, but this inconvenience may be worth the money you'll save in premiums. It's also important to know that, if you decide to replace your policy with a new one, you don't have to stick with the same insurance company. This means that you will be able to shop around with different companies to ensure that you get the coverage you need at the best price for you.
Conversion to Permanent Insurance
Some (but not all) term policies allow for policyowners to convert to whole life insurance or universal life insurance without medical evidence of insurability. This is a great option if you decide that you'd like to continue your insurance coverage permanently.
Similar to a term renewal, conversions do not require medical evidence of insurability. The way that conversion differs from renewal is that premium rates are based on the medical evidence that you provided at the time that you originally purchased the term policy, as well as your current age. If you were 25 when you purchased a 20-year term policy, your premiums were based on your age of 25 and your health status at the time. Now, twenty years later, your conversion premium will be based on your age of 45 and your health at age 25. This means that if your health has deteriorated by this time, you won't be penalized. Conversion is a great option for clients who want to continue their coverage permanently but whose health status has worsened since the term policy was purchased.
Cancellation
Lastly, cancellation is always an option if you decide you no longer need the coverage. However, cancellation of life insurance is a serious decision and requires careful consideration.HoweH
If your insurance needs have changed, you may be considering cancelling your life insurance policy altogether. For example, maybe you've paid off your mortgage, so you no longer need to cover that debt. Perhaps your children have grown and moved away from home, so your spouse won't have to continue to support them if you were to pass away.
Before making the decision to cancel any life insurance, you should consider why you purchased the coverage in the first place. Most clients purchase life insurance to protect their loved ones' financial well-being. This means that it's important to consider what their needs will be when you pass away, and to be sure to retain as much coverage as you will need.
An important point to keep in mind when thinking about cancelling your life insurance is that premium rates increase the older you get. This means that, if you cancel your coverage and later decide to apply for a new policy a few years later, your premiums will be higher.
 So… What's the Best Option?
There's no one-size-fits-all answer to this question, but that's what we're here for. Everyone has different and unique needs, and what works for one situation may not be right for another. We'd be glad to examine your options with you and perform a needs analysis to see what coverage works best for you. Send us a message or give us a call so we can get started on your personalized plan!
About the Author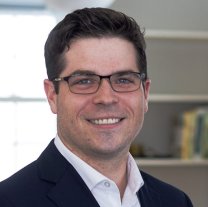 Jordan Richardson, B.Sc, LLQP, QAFP™
Founder - NorthWise Insurance
Jordan was born in London, Ontario, but has lived all over the province, spanning from Windsor to Sudbury. He graduated with Honours, Bachelor of Science (B.Sc.) in 2013 from the University of Waterloo, and quickly pivoted away from science and to the financial services industry. Jordan acquired his Life Licence Qualification Program (LLQP) in 2014, and more recently obtained the Qualified Associate Planner (QAFP) certification. Jordan is currently one exam away from his Certified Financial Planning (CFP) designation, and the Chartered Life Underwriter (CLU) designation. With early success in the financial service industry, Jordan quickly was thrust into management roles, specializing in team building through creating great work culture, and in digital marketing strategies. These skills were utilized in the creation of NorthWise Insurance, where the goal is geared towards an omnichannel advice platform that offers a wide range of financial products, all available digitally.
Jordan is engaged, and has two beautiful daughters. He is the Chair of the Young Professionals Association (YPA) of Sudbury, and mentors a little brother in the Big Brothers, Big Sisters Program. When Jordan isn't working or with his family, you can find him on the golf course or playing basketball.