Life Insurance for Seniors – it's never too late.
✔Calculate how much insurance you need.
✔Compare rates of 20 companies in a few clicks.
✔Consult a professional and purchase your insurance online.
NorthWise Insurance is an independent broker of Life Insurance in Ontario.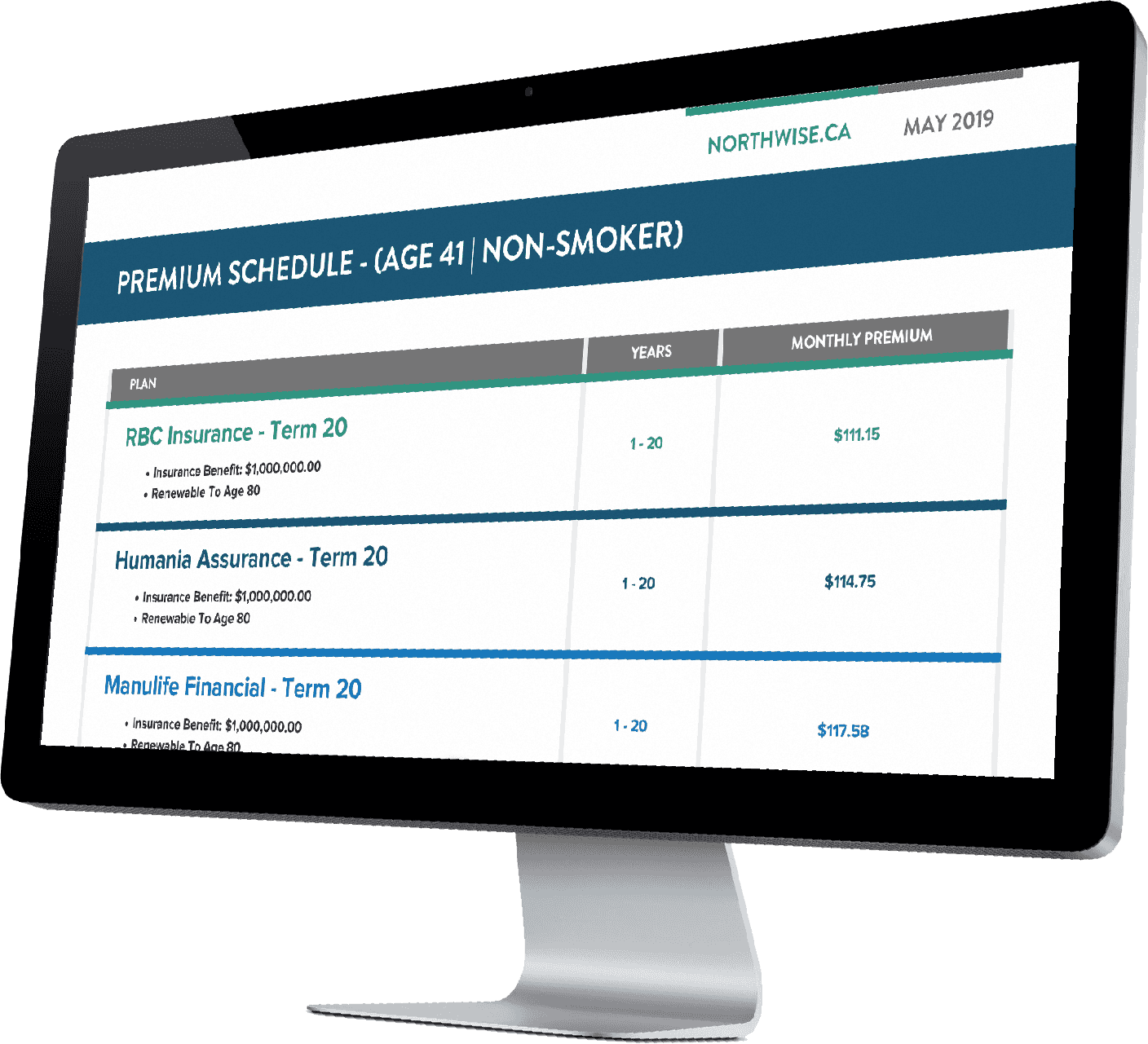 Life Insurance for Seniors

Calculate
Don't know how much insurance you need? That's OK, use our calculator to find the right amount and type of insurance for
you.

Compare
Don't have time to call 20 companies? Search virtually every insurance company in Ontario instantly.

Consult
Don't know everything? We know insurance is a 10+ year commitment, our team is here to help you make the best decision possible.

Quick Quote or Detailed Analysis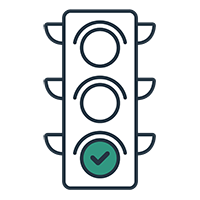 Know how much insurance you need? Great, go right to our quote page.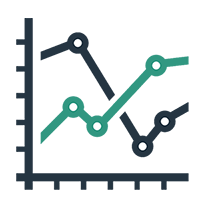 Don't know what amount or type of insurance to get? We got you, use our handy Life Insurance Needs tool to see what a financial planner would recommend to you.
Recently retired or a retiree that needs life insurance? We excel in finding solution for our senior clients by partnering with companies that offer competitive specialized products. 
How does life insurance work?
Like all life insurance, senior life insurance provides a death benefit payout that is guaranteed. This means that your beneficiaries will receive their tax-free payment directly, bypassing the estate. In most cases, life insurance claims are settled within a matter of a few weeks. Payments can be made monthly or annually.  
Types of Life Insurance for Seniors:
 Term Life Insurance
Term insurance provides coverage for a specific period of time, such as 10 or 20 years, with most policies expiring between age 80-85

Most policies issued by life insurance companies in Canada can be renewed or converted to permanent policies before a specific age, such as 65 or 70

Best-suited covering things such mortgages, loans, and other short-term concerns
 Term 100/Permanent Life Insurance plans
Provides coverage for life

Best-suited covering for covering final expenses or estate planning
 Guaranteed-Issue Life Insurance (Term or Permanent Life)
No medical evidence of insurability or medical exams is required for guaranteed-issue insurance policies

People who are at a greater risk of death (either because of their age or health status) tend to apply for these policies, so premium rates can be higher than for policies requiring medical testing
Uses of Senior Life Insurance?
Final expenses or funeral life insurance
One of the more common uses of life insurance is to make payments for final expenses. This could include funeral expenses, income tax bills, debt settlement, or other expenses.
Keep the cottage life insurance
Final tax returns can be larger than expected, especially if your spouse predeceases you. If you have assets that you'd like to pass on intact to your children, such as a cottage, life insurance can help cover those end-of-life bills so that your beneficiaries won't have to sell off your assets.
Leave an inheritance
Life insurance can also be used to ensure that your beneficiaries will receive an inheritance. Because life insurance proceed are paid out tax-free, this ensures that your loved ones are getting the amount you want them to get and receive all the benefits.
Charitable giving
Another use for life insurance is to give a charitable gift when you pass away. Many people choose a cause that is near and dear to them, and designate a registered charity as the beneficiary of their life insurance policy, ensuring that the full tax-free amount is paid to the charity.
In 2016, 20.3 billion in life insurance premiums were paid to 91 providers. With 91 providers trying to win your business, it can be painstakingly difficult to sort through them all and find the best company. Cheap life insurance Canada – let us make this as easy as possible for you!
$4.5T Life Insurance Coverage

$20.3B – 2016 Life Insurance Premiums

22M Canadians Own Life Insurance

91 Life Insurance Providers
Expert Advice
We put the Wise in NorthWise. Rely on the unbiased advice of our licenced insurance representatives. Our only goal is to get you the right protection at the best rate. We take pride in treating each client like family. From day-to-day, month-to-month, and year-to-year, we will be here to growth with your family.
Licensed Brokers
Knowledgeable – Our team is made up of licensed insurance advisors that keep up-to-date with the insurance world.
Technology Driven – We have the tools in place to make sure your plan is fool proof.
Confidential – All conversations with our team are strictly confidential.
Service For Life – Finding life insurance is the first step. We want to have a lifetime relationship with you and your family to provide much needed protection.
Can I get coverage directly from the insurance company?
In Canada, Life and Health Insurance rates are standard across the board, so our quote would be the same as theirs. With no financial downside to working with us, it's hard to turn down free advice.
Does NorthWise help after applying for a policy?
We provide end-to-end service, and will be with you through all life's events. With licenced brokers and a service team, we have you covered.
Can NorthWise service my existing policy?
Yes. Please call us if you'd like to consolidate your insurance plans with us, and receive our unbiased advice. With over 2,000 clients, we are here to serve you for life.
I'd like more in-depth information about insurance.
The best way to get information is by calling us or using our life chat feature. Please refer to our Resources and Blog areas of the site, for a ton of information on different insurances.
Is term or whole life (permanent) insurance better for seniors?
Generally, seniors tend to purchase life insurance to pay for their funeral expenses, to help offset tax bills that arise at death, or to replace income for their loved ones. If you have a limited income, term life insurance is generally more affordable, and can be an ideal solution for seniors who are in good health. Most term policies have the option to renew or convert to permanent insurance, so if you outlive the term of the policy, you still have options for coverage.
Whole life insurance does not expire as long as you continue to pay required premiums. However, it is generally more expensive than term insurance, and premium rates increase significantly for older applicants. Get a quote for each type of coverage and you can see the difference in cost for yourself!
Do I need to take a medical exam before filing in an application?
No, there are types of insurance that don't require a medical exam. However, premiums could be much higher because the insurance companies are taking on a greater risk with guaranteed-issue or non-medical policies. If you're in good health, you may want to consider a life insurance policy that does require medical evidence of insurability.
I just retired. Should I wait to get life insurance coverage until I'm a little older?
If you're thinking that you may need life insurance, it's probably a good idea to apply sooner rather than later. While it's not too late for a new retiree to get life insurance, premium rates do increase as you age, so we think it's best to do it as soon as you can.
What makes your insurance premium higher or lower?
Many factors are considered when insurance companies set premium rates and a quote, but the most influential factors are age, smoking status, lifestyle and health. The younger and healthier you are, the lower your rates will be, because the risk that you will pass away is lower. Other factors that can affect premium rates include gender, occupation, motor vehicle record, dangerous hobbies, and travel habits.
Additionally, term life insurance premiums tend to be lower than for permanent insurance, because you're only insured for the term set out in the contract, generally 10 or 20 years.
You may also be wondering about guaranteed-issue or non-medical insurance premiums. Because no medical evidence of insurability is required, people who are a greater risk tend to apply for these policies. Because the insurance company is at greater risk when insuring people who are in poor health, the premiums for these policies tend to be much higher.
What is the maximum age for term life insurance?
Most companies will not provide term coverage past a specific age, often around age 75 or 80, simply because the risk of having to make a payout is too great. This means that they will stop issuing new policies around age 65 or 70, depending on the policy's term. This does vary by insurance company, and these are just general guidelines.
Do you get your money back at the end of a life insurance term?
The simple answer is no. Term life insurance premiums are relatively low, covering only the cost of insurance and administration of the policy. When the term ends, you don't get your money back.
What happens if you outlive your term life insurance?
Most policies can be converted to permanent coverage or renewed for another term up to a specific age, such as 70 or 80. If your policy is not renewable or convertible and if you want to continue coverage after the term has ended, you will have to apply for a new policy. If your health has deteriorated, you will risk higher premiums for the new policy.
Who has the cheapest life insurance quote for a senior person?
There are so many factors involved in setting premium rates that it's difficult to give a concrete answer to this question. The life insurance company that provides the cheapest rates for you may have higher rates for someone else. Please do get in touch with us to request a quote that is set per month so we can help you find the right policy for you, at the right price. At NorthWise, we make sure that you get affordable life insurance.
At what age does term life insurance end?
There are different types of term life insurance policies – some last for 10 or 20 years, and some last until a specific age, such as 65 or 100.
Let Us Help You Grow and Protect Your Family
Fill out a few bits of info and we'll be in touch soon!