How Life Insurance Companies Are Responding to COVID-19
Life Insurance companies in Canada have had to pivot in response to the COVID-19 Pandemic. Prior to the pandemic, life insurance products were primarily sold face-to-face. Many of the additional steps involved in getting life insurance, like medical tests, also involved face-to-face interactions. With all of the new social distancing measures in place, the traditional route of buying a life insurance policy has been seriously disturbed.
Here are some of the most important changes life insurance companies have implemented due to COVID-19.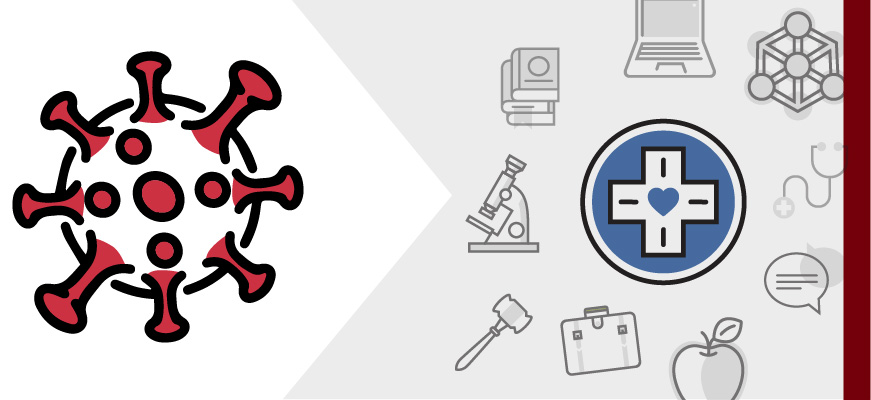 Non-Face-to-Face Business Processing
Application Process – we currently have access to 22 different life insurance companies in Canada, and every single one of them has a non-face-to-face process for life insurance products. This process usually extends to other life and health insurance products such as term life insurance, whole life insurance, universal life insurance, critical illness insurance and disability insurance.
Signature Process – some companies offer digital signing processes such as DocuSign or OneSpan. Others are a little behind the times and they require you to print, sign, scan, and email the broker the application signatures.
Policy Delivery – traditionally life insurance policies are bound booklets that are mailed to the client. Due to COVID, 10 of the life insurance companies we work with have electronic delivery of policies to avoid shipping at this time. Other companies have opted to suspend sending hardcopy policies until after the pandemic is over.
Buying Life Insurance with No Medical Tests Is Easier Than Ever
As of today, all life insurance medical tests such as blood, urine and vital tests to name a few, are postponed. That means if a policy being applied for requires any sort of medical tests, it's approval will be delayed until the tests are completed. Life insurance companies have guidelines that determine what medical tests are needed – these guidelines are based on a person's Age and the amount of life insurance being applied for. Typically, the older you are and/or if you are getting a large insurance benefit, you will need blood, urine, and vital testing. For example, medical tests are normally not needed for people under age 50, who are getting less than $500,000 of life insurance coverage.
Life insurance companies are scrambling to ensure that new business is still coming through their doors. If they did not introduce changes like this, it would be a lot less people would be able to apply for a policy since no one is sure when medical tests can resume. A few smaller companies have not changed their guidelines for medical tests, and this will probably mean their business will take a hit. Most larger companies have loosened their rules so someone under age 50 can apply for up to $1,000,000 with no medical tests – some are even as high as $2,000,000.
Premium Deferral Programs
Like a lot of other industries, life insurance companies realize the income of their clients has been affected. Because of this, many insurers are offering premium deferrals on policies. The premium deferral can apply to anytime of life insurance, however there are a few companies not offering this program for disability insurance.
The premium deferral last between 60-90 days, but don't get confused – deferred does not mean waived. All premiums missed over the 60-90 days must be paid by the end of the period or the policy will lapse. The other thing to note is that although the premium is deferred 60-90 days, the policy may stop providing coverage after 30-60 days depending on the life insurance company. If taking advantage of this program, be sure to confirm the exact details with your broker so you're not caught off guard.
Like almost all of us, life insurance companies have had to adapt to these extraordinary times. Taking a step back, a lot of these recently implemented changes are a push in the right direction for an industry that is known to change very slowly. It may be a good time to buy life insurance as it's easier than ever!
About the Author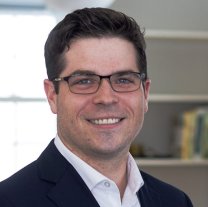 Jordan Richardson, B.Sc, LLQP, QAFP™
Founder - NorthWise Insurance
Jordan was born in London, Ontario, but has lived all over the province, spanning from Windsor to Sudbury. He graduated with Honours, Bachelor of Science (B.Sc.) in 2013 from the University of Waterloo, and quickly pivoted away from science and to the financial services industry. Jordan acquired his Life Licence Qualification Program (LLQP) in 2014, and more recently obtained the Qualified Associate Planner (QAFP) certification. Jordan is currently one exam away from his Certified Financial Planning (CFP) designation, and the Chartered Life Underwriter (CLU) designation. With early success in the financial service industry, Jordan quickly was thrust into management roles, specializing in team building through creating great work culture, and in digital marketing strategies. These skills were utilized in the creation of NorthWise Insurance, where the goal is geared towards an omnichannel advice platform that offers a wide range of financial products, all available digitally.
Jordan is engaged, and has two beautiful daughters. He is the Chair of the Young Professionals Association (YPA) of Sudbury, and mentors a little brother in the Big Brothers, Big Sisters Program. When Jordan isn't working or with his family, you can find him on the golf course or playing basketball.