From Investing to Insurance to Estate Planning, we have the expertise and tools to serve you or your business.
Personal Financial Planning
We help people realize their financial goals through integrated planning. The financial world is broad and to know every aspect is difficult, we take that stress away from our clients.
Business Financial Planning
Running a business can be full of challenges. Use our expertise to help you navigate through an ever-changing business landscape. From Health & Dental benefits to Business Continuation, we have you covered.
Digital Insurance Experience
Finding Life & Health Insurance doesn't need to be life ending. Try out our 100% digital process. Compare insurance companies, find the right coverage, and apply online.

Investment & Retirement Planning
Investing has become increasingly more complicated as technology advances. Our approach is results driven, but with an emphasis on education, empowering our clients to make great decisions.
Insurance & Risk Management Planning
Would your family be OK if you were to pass? If you become disabled, would you be able to weather the storm? Let us help you answer these questions.

Mortgages & Cash Flow Management
Cash Flow affects every level of your finances. Managing money coming in and money going out can make or break your financial plan. We look into the minutia to ensure your money is managed properly.

Estate Planning & Tax Minimization
Maximize value and minimize taxes. A well-thought out estate plan means you know exactly where your money is going if something should happen to you. This is one of the most important areas of financial planning, and often the most overlooked.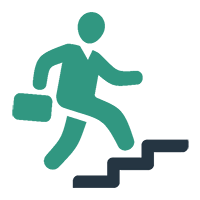 Business Continuation & Succession
We help business owners prepare for risk throughout their career, and help plan for future succession. Buy-Sell agreements, and key person insurance could mean control and stability through tumultuous times.

Group Health and Dental & Pensions
A necessity for any business looking to attract and retain employees and provide a well-rounded employment offering. Find out how you can make your employees happier and healthier, and also why it can make sense financially for your business.
How we plan
Our Process is steeped in understanding who you are, and what you want
1. Discovery & Objectives
We ask questions and listen to your story. We analyze where you are today, and find out your goals for tomorrow.
2. Analysis
Brainstorm solutions to fill the gaps between today and future goals and prioritize issues.
3. Recommendation & Plan
We lay out potential solutions, you make decisions, and we map out the action plan.
4. Execution & Review
Take action. With regular reviews, we update your plan as changes to your life occur.

"Our Online Sales Doubled in Just 18 months"
– John H.

"We had a roadmap Ready for Execution in under 48hrs"
– Jane.

"Idea truly understood our users"
– Randy.
Let Us Help You Grow and Protect Your Family
Fill out a few bits of info and we'll be in touch soon!