About Us - NorthWise
NorthWise is rooted in a few key values. We pride ourselves on being highly educated, up-to-date on new products, and our ability to always put your interests first.
Gary Choy was an individual practicing advisor for 32 years, but with the addition of Jasmine and Jordan, NorthWise Financial was incorporated in 2018 to allow for even more growth. In 2019, NorthWise Insurance was incorporated to form a second entity that would specialize in digital marketing of financial service products.
NorthWise's main goal is to ensure your family has the right amount of money, when it's needed. We work towards that goal through integrated financial planning – this means looking at all aspects of your finances. We review your situation and ask many fact finding questions to understand where you are, and where you want to be in the future. From investment planning to risk management, we have any and every financial planning need covered. It's always been our goal to treat each client like family, providing advice and products that we can always stand behind.
Our Locations
Sudbury, ON
885 Regent St S
3-28B, Box 29
P3E 5M4
Both locations by appointment only.

Toronto, ON
170 Sumach St, Unit 1502
M5A 0C3
Jordan was born in London, Ontario, but has lived all over the province, spanning from Windsor to Sudbury. He graduated with Honours, Bachelor of Science (B.Sc.) in 2013 from the University of Waterloo, and quickly pivoted away from science and to the financial services industry. Jordan acquired his Life Licence Qualification Program (LLQP) in 2014, and more recently obtained the Qualified Associate Planner (QAFP) certification. Jordan is currently one exam away from his Certified Financial Planning (CFP) designation, and the Chartered Life Underwriter (CLU) designation. With early success in the financial service industry, Jordan quickly was thrust into management roles, specializing in team building through creating great work culture, and in digital marketing strategies. These skills were utilized in the creation of NorthWise Insurance, where the goal is geared towards an omnichannel advice platform that offers a wide range of financial products, all available digitally.
Jordan is engaged, and has two beautiful daughters. He is the Chair of the Young Professionals Association (YPA) of Sudbury, and mentors a little brother in the Big Brothers, Big Sisters Program. When Jordan isn't working or with his family, you can find him on the golf course or playing basketball.
Gary Choy, B.A.Sc., LLQP, CLU, CFP
Managing Partner + Certified Financial Planner
Gary was born in Guyana and immigrated to Toronto, Ontario when he was 13 years old. Gary received his Bachelor Applied Science in Engineering degree in 1982. After four years working with Texaco as an engineer, Gary realized he was looking for a career where he could interact and help people on a daily basis, and he started with London Life as a life insurance advisor in 1986, successfully acquiring his Life License Qualification Program (LLQP). He completed his Chartered Life Underwriter (CLU) and Certified Financial Planner (CFP) designations shortly thereafter starting with London Life and has loved every minute as a financial planner. Gary is also heavily involved in Rotary, and plays many sports including soccer and basketball.
Jasmine left Sudbury to pursue her Bachelor of Science (B.Sc.) at the University of Waterloo. She was drawn to the financial service industry by her love of helping others, and from witnessing her father build a successful practice in the industry throughout her life. Jasmine has been working as an advisor since 2014, successfully obtaining her Life Licence Qualification Program (LLQP). She is currently working towards her Certified Financial Planner (CFP). Jasmine was born and raised in Sudbury, ON, and has two young daughters who she raises with her partner Jordan in the same city where she grew up. She is on the board of directors for the Montessori School of Sudbury, and SheMatters, a community for survivors of sexual violence. Jasmine loves interior design, wine & food, and is very focused on building a better tomorrow for her girls.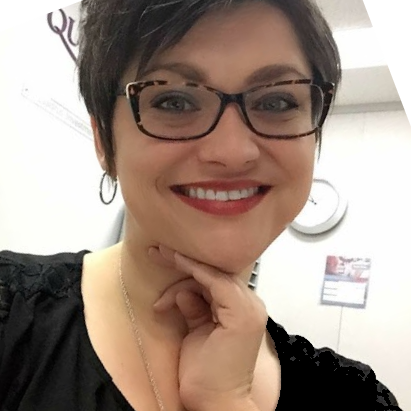 Hilary Simpson, B.A., M.A., ACS, ALMI
Marketing Associate + Social Media Coordinator
Born and raised in Sudbury, Hilary attended Laurentian University where she graduated from the Modern Languages & Literatures program with a major in Italian and minors in Spanish and Latin to earn her Bachelor of Arts (B.A.). She then completed her Master of Arts (M.A.) degree in Italian Studies at the University of Toronto. Hilary began her career in the financial services industry as an Administrative Associate with Freedom 55 Financial in 2014, and first began working with the NorthWise team in 2018. She has obtained her Associate, Customer Service (ACS) and Associate, Life Management Institute (ALMI) designations from the Life Office Management Association, and is currently working on obtaining her life license.
Hilary is passionate about books and, when not in the office, she can often be found immersed in her home library.
Let Us Help You Grow and Protect Your Business
Fill out a few bits of info and we'll be in touch soon!