Mortgage Life Insurance Protection – Is it right for me?
You've just completed the exhausting process of finalizing your mortgage – phew, it's good to have this out of the way. Whether it's your first house, or you're renewing for the 5th time, it can be a stressful and uncomfortable process.
Once you've filled out the mortgage application, the lender asks you, would you like to protect your largest asset (potentially) with Life, Critical Illness, and Disability Insurance? Sounds like a prudent thing to do, right? Maybe not!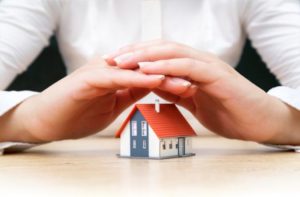 These "add-on" products are typically never in the best interest of the person buying them, and are there to leverage the trust relationship already established with the lender, usually a Big 5 Bank. The unfortunate thing, is that many of people purchase this coverage at one point or another because they didn't think there were other options. Boy oh boy, there is lots of other options.
Let me tell you why any insurance through your lender or bank, whether it's life insurance, critical illness insurance, or disability insurance is a BAD idea:
Claim payout is NOT guaranteed – the bank does not underwrite (validate) your coverage until you make a claim, and it's thought that less than 50% of mortgage insurance claims are paid out. This is the BIGGEST red flag in my opinion
The bank owns the coverage, you pay for it – if you or your spouse is to pass away, the insurance cheque goes right to the bank, your family never sees it
Life Insurance coverage is decreasing each year – it only covers your mortgage balance, which is decreasing every payment, but your premium remains the same for the life of the mortgage… ouch!
Disability coverage only pays for 2 years – I guess your family better start getting ready to downsize when they cut off your payment after 2 years
Insurance cannot transfer to another institution if you find a better rate in the future – if you have a health scare in-between mortgages, it could affect your insurability if you do find a better rate
Let me tell you why individual insurance with a reputable insurance company in Ontario, whether it's life insurance, critical illness insurance, or disability insurance, is a GREAT idea:
Claim payout is guaranteed – insurance companies underwrite your insurance policy right away, and let you know if you're approved or not BEFORE you pay any premiums
You own the coverage – if you pass away, your family receives the full benefit when the policy started, and they have the flexibility in determining what they want to use the money for. It's not always best to pay off your entire mortgage balance, keeping up the payments might be a better option
Life insurance coverage remains the same – you can even decide to lower your coverage in the future and pay less in premiums, without any penalty
Disability coverage can pay as long as you want – from 2 years to life
All types of insurance are owned by you – if you change mortgage lenders or banks, it has no affects on your life, critical illness, or disability coverage.
The best thing you can do it get in touch with an insurance professional, preferably a broker just like us, to weigh your options and make sure you have the best insurance for you and your family.
Send us a message right now, and get started on making sure you are properly protected!
Disclaimer: Insurance companies and financial institutions pay us if you buy any insurance, investment, or lending product. Terms and conditions apply between you and the provider of the product - please be sure to review them. The content provided on our site is for information only; it is not meant to be relied on or used in lieu of advice from a professional. Partners are not responsible for the accuracy of information on our site. For comprehensive and updated information on any product, please visit the provider's website.  Our blogs, quoting tools and calculators are available 24/7, free of charge, and with no obligation to purchase. To learn more, visit our About us page.