From Investing to Insurance to Estate Planning, we have the expertise and tools to serve you or your business.
Personal Financial Planning
We help people realize their financial goals through integrated planning. The financial world is broad and to know every aspect is difficult, we take that stress away from our clients.
Business Financial Planning
Running a business can be full of challenges. Use our expertise to help you navigate through an ever-changing business landscape. From Health & Dental benefits to Business Continuation, we have you covered.
Digital Insurance Experience
Finding Life & Health Insurance doesn't need to be life ending. Try out our 100% digital process. Compare insurance companies, find the right coverage, and apply online.

Investment & Retirement Planning
Investing has become increasingly more complicated as technology advances. Our approach is results driven, but with an emphasis on education, empowering our clients to make great decisions.

Insurance & Risk Management Planning
Would your family be OK if you were to pass? If you become disabled, would you be able to weather the storm? Let us help you answer these questions.

Mortgages & Cash Flow Management
Cash Flow affects every level of your finances. Managing money coming in and money going out can make or break your financial plan. We look into the minutia to ensure your money is managed properly.

Estate Planning & Tax Minimization
Maximize value and minimize taxes. A well-thought out estate plan means you know exactly where your money is going if something should happen to you. This is one of the most important areas of financial planning, and often the most overlooked.
Business Continuation & Succession
We help business owners prepare for risk throughout their career, and help plan for future succession. Buy-Sell agreements, and key person insurance could mean control and stability through tumultuous times.

Group Health and Dental & Pensions
A necessity for any business looking to attract and retain employees and provide a well-rounded employment offering. Find out how you can make your employees happier and healthier, and also why it can make sense financially for your business.
How we plan
Our Process is steeped in understanding who you are, and what you want
1. Discovery & Objectives
We ask questions and listen to your story. We analyze where you are today, and find out your goals for tomorrow.
2. Analysis
Brainstorm solutions to fill the gaps between today and future goals and prioritize issues.
3. Recommendation & Plan
We lay out potential solutions, you make decisions, and we map out the action plan.
4. Execution & Review
Take action. With regular reviews, we update your plan as changes to your life occur.
 Jordan was born in London, Ontario, but has lived all over the province, spanning from Windsor to Sudbury. He graduated with Honours, Bachelor of Science (B.Sc.) in 2013 from the University of Waterloo, and quickly pivoted away from science and to the financial services industry. Jordan acquired his Life Licence Qualification Program (LLQP) in 2014, and more recently obtained the Certified Financial Planning (CFP) designation. With early success in the financial service industry, Jordan quickly was thrust into management roles, specializing in team building through creating great work culture, and in digital marketing strategies. These skills were utilized in the creation of NorthWise Insurance, where the goal is geared towards an omnichannel advice platform that offers a wide range of financial products, all available digitally.
Jordan is engaged, and two beautiful daughters, and one son. When Jordan isn't working or with his family, you can find him on the golf course or playing basketball.
Gary Choy, B.A.Sc., LLQP, CLU, CFP™
Managing Partner + Certified Financial Planner
Gary was born in Guyana and immigrated to Toronto, Ontario when he was 13 years old. Gary received his Bachelor Applied Science in Engineering degree in 1982. After four years working with Texaco as an engineer, Gary realized he was looking for a career where he could interact and help people on a daily basis, and he started with London Life as a life insurance advisor in 1986, successfully acquiring his Life License Qualification Program (LLQP). He completed his Chartered Life Underwriter (CLU) and Certified Financial Planner (CFP) designations shortly thereafter starting with London Life and has loved every minute as a financial planner. Gary is also heavily involved in Rotary, and plays many sports including soccer and basketball.
Jasmine left Sudbury to pursue her Bachelor of Science (B.Sc.) at the University of Waterloo. She was drawn to the financial service industry by her love of helping others, and from witnessing her father build a successful practice in the industry throughout her life. Jasmine has been working as an advisor since 2014, successfully obtaining her Life Licence Qualification Program (LLQP). She is currently working towards her Certified Financial Planner (CFP). Jasmine was born and raised in Sudbury, ON, and has two young daughters who she raises with her partner Jordan in the same city where she grew up. She is on the board of directors for the Montessori School of Sudbury, and SheMatters, a community for survivors of sexual violence. Jasmine loves interior design, wine & food, and is very focused on building a better tomorrow for her girls.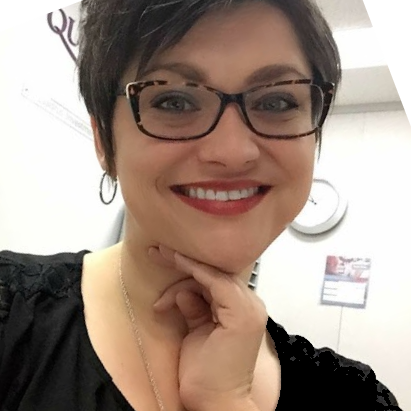 Hilary Simpson, B.A., M.A., ACS, ALMI
Marketing Associate + Social Media Coordinator
Born and raised in Sudbury, Hilary attended Laurentian University where she graduated from the Modern Languages & Literatures program with a major in Italian and minors in Spanish and Latin to earn her Bachelor of Arts (B.A.). She then completed her Master of Arts (M.A.) degree in Italian Studies at the University of Toronto. Hilary began her career in the financial services industry as an Administrative Associate with Freedom 55 Financial in 2014, and first began working with the NorthWise team in 2018. She has obtained her Associate, Customer Service (ACS) and Associate, Life Management Institute (ALMI) designations from the Life Office Management Association, and is currently working on obtaining her life license.
Hilary is passionate about books and, when not in the office, she can often be found immersed in her home library.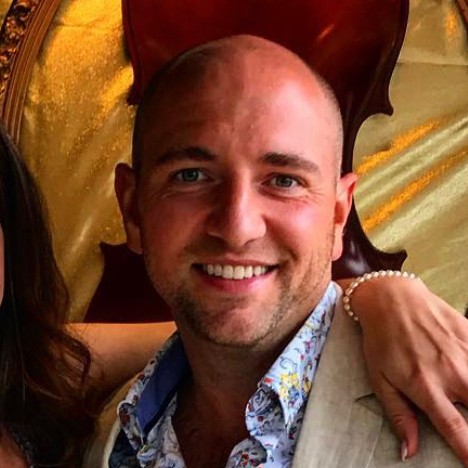 Ben Ainscough, LLQP
Insurance Advisor
Born and raised in British Columbia, Ben has 15 years experience in the life insurance industry. He was the regional director with his previous insurance company, running the office in Kitchener, ON. Now back in BC, he resides with his wife and dogs, with a new baby on the way! Ben was the BC Junior golf champion back in 2001 and is a low single digit golfer. He is a lover of dogs, nature, and the Blue Jays.
NorthWise Reviews
What our clients are saying about us
Let Us Help You Grow and Protect Your Family
Fill out a few bits of info and we'll be in touch soon!
Disclaimer: Insurance companies and financial institutions pay us if you buy any insurance, investment, or lending product. Terms and conditions apply between you and the provider of the product - please be sure to review them. The content provided on our site is for information only; it is not meant to be relied on or used in lieu of advice from a professional. Partners are not responsible for the accuracy of information on our site. For comprehensive and updated information on any product, please visit the provider's website.  Our blogs, quoting tools and calculators are available 24/7, free of charge, and with no obligation to purchase. To learn more, visit our About us page.